SPEEN HELPING HOSPICES
HISTORY
Speen Helping Hospices was founded in 2001 by Suzi Rose with the aim of raising funds for local hospices. The group started in a small way with a Hospice Charity Christmas Card Sale and other small events building over the years to the 5 events we are running this year. The Spring Lunch at the Horses Trust, The Car Boot Sale, Bridge Afternoon, Chilli and Dancing to a live band evening and The Christmas Market.With limited Government funding the Hospice Charites rely heavily on groups like the SHH to raise funds necessary to care for people with life limiting conditions and support their families.
The group support Florence Nightingale House, Helen Douglas House, Rennie Grove hospice and The South Bucks Day Hospice. To date we have raised £79,000
2018
After a very successful year the SHH were able to donate £10,000 split between the 4 Hospices supported by the group. Attached are some of the thank you letters received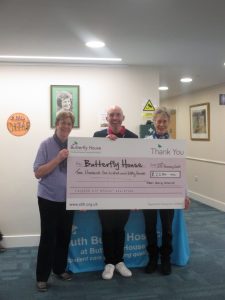 EVENTS
SHH Quiz Night -Speen Village Hall on Friday 15th March from 7.30 pm.
Thank you to everyone that came along and held us raise another £800 towards the Hospice funds the total of which are now well on there way to £80,000. We couldn't do it without you!
The Hall was full to bursting and everyone enjoyed a very noisy and fun evening tackling  the questions and the magnificent cheese and pate platers with equal relish.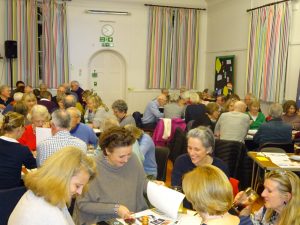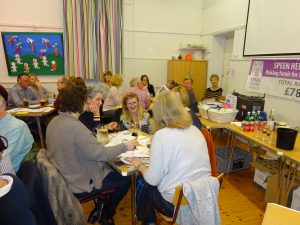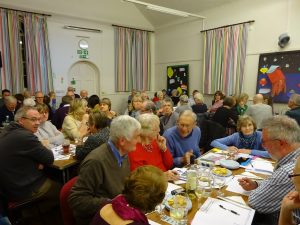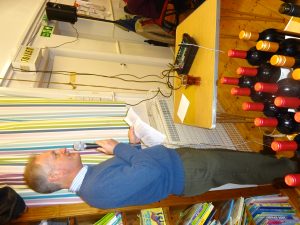 SPRING LUNCH
A BIG thank you to all those that came along our ever popular Spring Lunch on Thursday May 2nd in the beautiful Tythe Barn at the Horses Trust, Speen. It was truly a wonderful day and I hope everyone enjoyed it as much as the SHH team did!
We would also like to thank the Horses Trust for allowing us to use their beautiful Tythe Barn.
Through your generosity we were able to raise over £1800 from this event. and as you heard from our speaker all the Hospices rely heavily on Groups like ours to raise the vitally needed funds.
Thank you again from everyone on the Speen Helping Hospice team.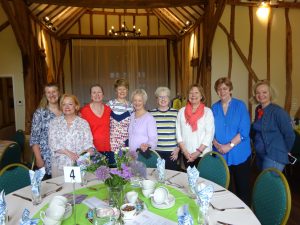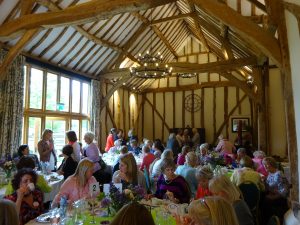 RACE NIGHT FRIDAY 7TH JUNE
Al Bowyer helped us organise our very first Race Night and if the noise levels were anything to go by it was a great success. A big thank you to everyone that joined us and help make it such a fun evening. We raised just over £1300 from the event making out total £82991.73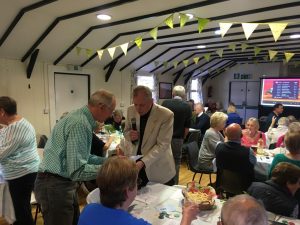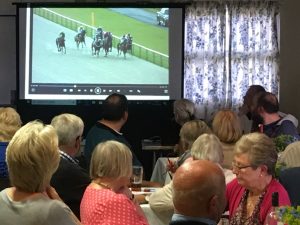 1.73 
ANNUAL CHRISTMAS MARKET